OUR APPROACH
We has made a considerable shift in its programming approach over the years. From direct service provision to enabling poor and vulnerable groups, We has evolved into a rights-based organisation in order to address underlying causes of poverty. Our focus is explicitly on the well-being, social position and rights of women and girls from marginalised communities.
We focuses on developing the potential of women and girls to drive long lasting equitable changes. We strategically emphasise on promoting quality healthcare, inclusive education, gender equitable and sustainable livelihood opportunities and disaster relief and preparedness.
Our efforts are focused to fight against underlying causes of poverty, building secure and resilient communities and ensuring a life of dignity for all women and girls from the most marginalised and vulnerable communities, especially among Dalits and Adivasis.
As we move ahead our key programming approach will continue to include social analysis and action, gender transformative value chain approaches, leadership and life skills strengthening, building capacities and leadership roles at multiple levels, advocacy on national and international platforms and facilitating links and dialogues between public, private and civil society.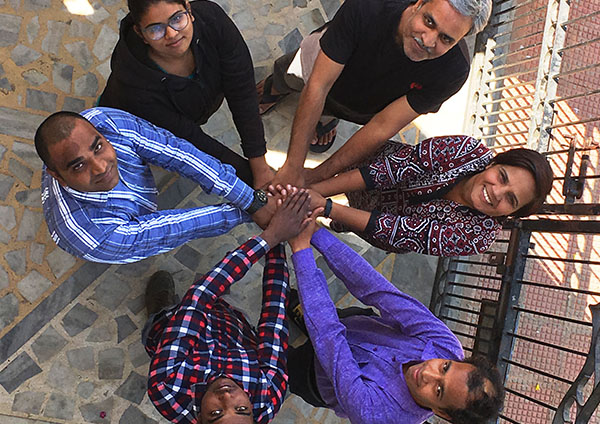 What We Are
We have been working in India for over 20 years, focusing on education, healthcare and live hood of people. We do this through well-planned and comprehensive programmes in health, education, livelihoods and disaster preparedness and response. We also focus on generating and sharing knowledge with diverse stakeholders to influence sustainable impact at scale. Our overall goal is the empowerment of women and girls from poor and marginalized communities, leading to improvement in their lives and livelihoods.