Reducing Gender Based Violence For Empowerment of Women
Tweet this On #IWD2017 we celebrate the achievement of women and men driving positive change for gender equity. #BeBoldForChange http://bit.ly/2mkQmev
We marks International Women's Day every year to celebrate the cause of women empowerment, especially women and girls from marginalised communities.
This year, in line with United Nation's theme for International Women's Day (IWD) on March 8th – #BeBoldForChange, We joins the movement to accelerate gender parity across the world, by sharing bold actions that have been have undertaken so far, or that need to be taken in the future both at an individual and organizational level to progress the gender agenda.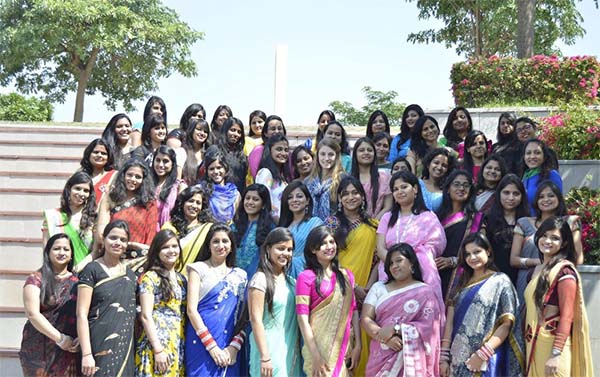 We organizing an event – "International Women's Day #BeBoldForChange : Reducing Gender Based Violence for Empowerment of Women" on March 7, 2017 at India Habitat Centre to create a forum for discussion around Gender Based Violence (GBV) in India. Several peer organizations will participate in the event and share their experiences/perspectives on working towards eliminating GBV against women.
The event will host an exclusive session on various experiences/expertise around work on Domestic Violence and status of the Protection for Women against Domestic Violence (PWDV) Act implementation across different parts of the country.
The event will also feature expert' views and experience of working on GBV issues for empowerment of women across different parts of the country. We will also bring in its experience from one of the projects on Nutrition in the state of Madhya Pradesh, showcasing bold steps undertaken by men and boys to emphasize the important role men and boys can play to address Gender Based Violence in the society.
Click here to download the agenda of the event.
Watch here for #BeBoldForChange pictures.
About Us
We has been working in India for over 65 years, focusing on ending poverty and social injustice, through well-planned and comprehensive programs in health, education, livelihoods and disaster preparedness and response. The organisation's overall goal is the empowerment of women and girls from poor and marginalized communities leading to improvement in their lives and livelihoods. Our member of the International Confederation working in over 85 countries, for a world where all people live in dignity and security.
In India, We focuses on the empowerment of women and girls because they are disproportionately affected by poverty and discrimination and suffer abuse and violations in the realization of their rights, entitlements, access, and control over resources. Also, experience shows that, when equipped with the proper resources, women have the power to help whole families and entire communities overcome poverty, marginalization and social injustice.