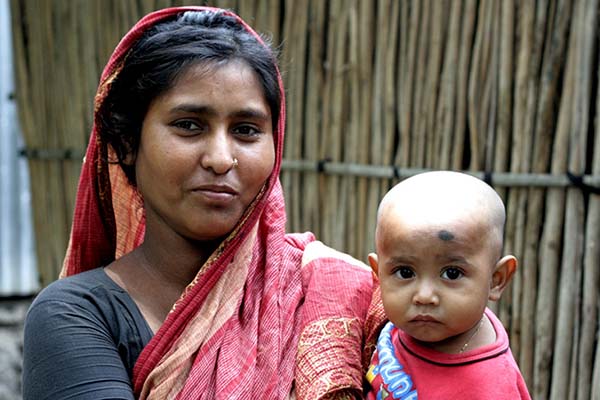 Reema Chaudhari, a resident of Naxalite affected Panapur block, Bihar, gave birth to a premature baby girl. At birth the baby was severely malnourished, weighing only 1500 grams.
The only medical facility around was a Primary Health Centre (PHC) which lacked basic infrastructural facilities. Post the birth, the medical record of the baby was shared with frontline health and Anganwadi workers using Open Data Kit (ODK), an Android based application introduced by us.
Reema Chaudhari was visited by the health workers at home, and they even brought an ambulance along, in case the mother and child needed medical assistance. Reema Chaudhari was counseled by the health workers to only breast-feed the baby. Citing an old tradition, her mother-in-law insisted that cow's milk is the only solution for the child's fast deteriorating health. However, Reema Chaudhari stood against the entire family and diligently followed the advice of the health worker by only breast-feeding her child.
"Going against my family was hard yet important for my daughter's survival. Now I want others also to realize the importance of proper health check-ups and correct medical advice for expecting mothers and their newborn babies" – Reema Chaudhari